Get Updates
Join Our Concert List
TAKE ACTION FOR SOCIAL JUSTICE - TO END POVERTY, ECONOMIC INJUSTICE, and the POISONING OF NATURAL RESOURCES through ENVIRONMENTAL STEWARDSHIP in our everyday lives
TOGETHER
WE ARE
THE SOLUTION
• One Person at a time
• One Household
at a time
• One Community
at a time
NEWS
Debra and Rick test drive and order a 100% Electric Car - Zero Emission. Learn More....
We Run on 100% Wind & Solar Power from Ethical Electric.
Sign Up for yours now and get a $50 signing bonus.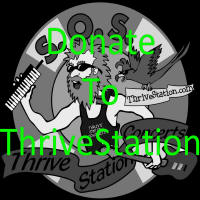 Welcome to the S.O.S. Archive.
News articles, Photos, Sound & Video Clips will be available here.


Click below to see past performances.
2017-06-03 - From The Ashes - Movie
2017-04-01-AmblerFood-CoOp
2017-03-22 Library
2016-07-29 Ben Kessler - Lost Puppy
2016-06-10 - IDLEWHEEL
2013-06-08
2012-11-24 - Miché Fambro
2012-11-03 Christine Havrilla
2012-09-29 - Danielle Miraglia
2012-07-21-Stephen DiJoseph LyraProject
2012-06-01 - Lyra Project
2012-05-26 - Alfred James
2012-04-28 - Michael Ronstadt
2012-04-19 - Don Henry-Craig Bickhardt
2012-03-31 - Andrew McKnight with Abby Lappen
2012-02-25 - Ronstadt Generations
2012-01-28 - Craig Bickhardt
2011-11-26 - Ben Arnold
2011-10-29 - Leni Stern
2011-09-24
2011-06-18
2011-05-28
2011-01-22
2010-11-20
2010-09-18
2010-06-27
2010-07-17
2010-06-19
2010-04-24
2009-06-18
2009-09-07
2002-05-19
2002-04-28
2002-03-24
2002-02-24
2002-01-20
2001-11-16
2001-06-24
2001-06-22
2001-05-20
2001-04-22
2001-03-18
2001-02-18
Last Name, First Name
Arnold, Ben
Andy & Denise
Check, Jon
Balkey, Erik
Brodian, Stewart
Sandy Crimmins
Dark Hollow
Denzien, Rick
Dichter, Jon
DiJoseph, Stephen
Dowlin, Wayne
Dura Tomas
529
Epic Rock
Evans, D'Laine
Falcone, David
Fuhr, Wendy
Goldstein, Leigh
Grant, Tom
Hart, Lauren
Jive Five Minus 2
Lee, Debra
Lester, Carol
Logue, Jennifer
Martin, Terence
Matzzie, Joe
Moot Point
Nagy, Michelle
Omohundro, Todd
Russell, Vickie
See, Will
SIMPLYd
Smith, Rick Dean
Snow, Aaron
Shankman, Jen
Spencer, Peter
Stark, Tracy
Tice, Jackie
Twardzik, Jeff
Violet Truth
Vujaday
Vittoria, Marina
Wild Bone
Winchester, Christine
Zurzolo, Chris